"Goodbye Memorial Bridge"
Painted Plein Air at the Memorial Bridge Goodbye Party 10/1/2011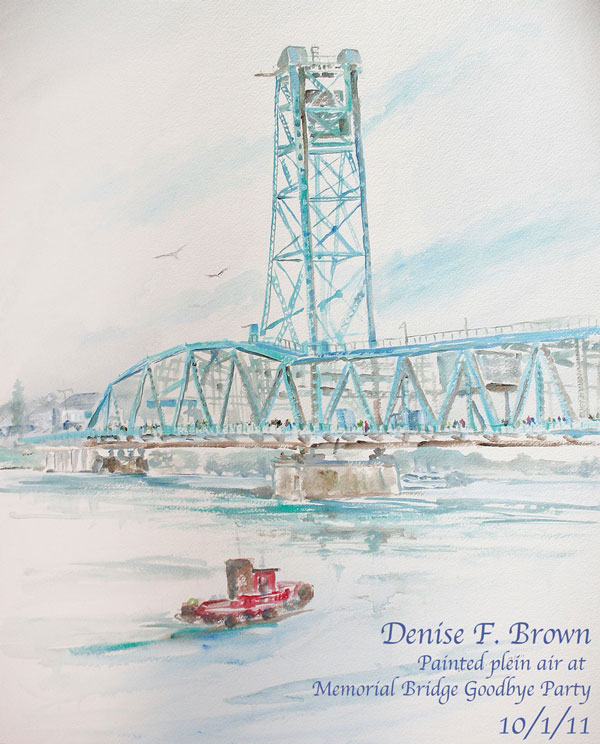 The Memorial Bridge is a through truss lift bridge that U.S. Route 1 ran across the Piscataqua River between Portsmouth, NH and Kittery, Maine. The bridge was closed permanently to vehicle traffic on July 27, 2011, with plans to rebuilt a bridge by 2014. The lift span opens to allow large vessels to pass under. The bridge is now only for pedestrians and bicycles as the bridge closed to vehicle traffic in July 2011. Many Portsmouth residents crossed this bridge in their daily route to work at the Portsmouth Navy Yard, (my dad included). It has been an icon of Portsmouth since 1923.
$25.00
includes shipping
© 2011 Denise Brown and Raccoon Studios. All Rights Reserved.